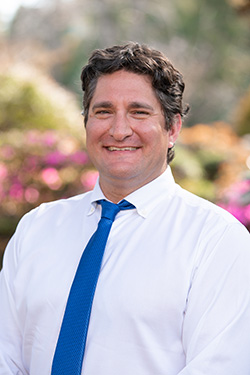 Dr. Frank grew up in Northbrook, IL, and went to college at the University of Wisconsin-Stevens Point, where he graduated with a degree in Biology. After college, Dr. Frank spent three years playing professional basketball at home and abroad.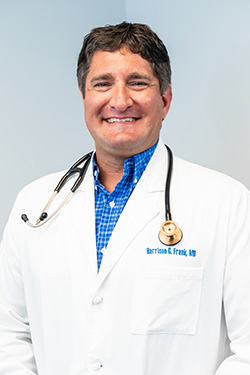 Following his basketball career, Dr. Frank continued his education at the prestigious Jefferson Medical College in Philadelphia. His training continued at Wake Forest Baptist Health, where he completed a fellowship in neurorehabilitation.
Dr. Frank has spent the last several years treating several different types of chronic medical conditions. It was during that time that he began his interest in regenerative and anti-aging medicine, and has gone through extensive additional training with the American Academy for Anti-Aging Medicine.
Through the Frank Institute, Dr. Frank has developed a clinic that looks to treat the causes of disease, and not just cover them up with medications. The clinic is truly a unique practice that focuses on the whole person, delivering logical, tailored solutions for each patient. As a rehabilitation physician, Dr Frank focuses on restoring the body to its highest functioning capacity.
Dr. Frank, and his wife Melinda have lived in Wilmington since 2012, where they both serve the Wilmington community and raise their three children, Cora, Eliana, & AJ.